Stress & Community
TAPP Radio Episode 77
Episode | Quick Take
Host Kevin Patton discusses the stress we are all feeling right now and introduces a new community of support. Word Dissection: What, if anything, is an acronym? New research on the use of acronyms in science. Some practical tips for instructional video & web meetings.
0:00:49 | Instructional Media Tips
0:20:54 | Sponsored by AAA
0:21:35 | Acronyms: Enough or Too Many?
0:33:38 | Sponsored by HAPI
0:34:36 | Stress. Yeah. Stress.
0:54:23 | Sponsored by HAPS
0:55:55 | Your New Online Community
1:07:31 | Staying Connected

Episode | Show Notes
Working hard for something we don't care about is called stress: Working hard for something we love is called passion. (Simon Sinek)
Instructional Media Tips
20 minutes
How can we fix that Kilroy-was-here look in our videos? Review tips on avoiding creepy-face. What are the best microphones to use for teaching online or making videos? Oh come on, do I really need headphones or earbuds?
Sponsored by AAA
1 minute
A searchable transcript for this episode, as well as the captioned audiogram of this episode, are sponsored by the American Association for Anatomy (AAA) at anatomy.org.
Don't forget—HAPS members get a deep discount on AAA membership!
Acronyms: Enough or Too Many?
12 minutes
In a twist on the usual Word Dissection feature, we explore what an acronym is—and it's a bit more complex than you might think—and some current trends in the use of acronyms in science. There's new research, too!
Sponsored by HAPI Online Graduate Program
1 minute
The Master of Science in Human Anatomy & Physiology Instruction—the MS-HAPI—is a graduate program for A&P teachers, especially for those who already have a graduate/professional degree. A combination of science courses (enough to qualify you to teach at the college level) and courses in contemporary instructional practice, this program helps you be your best in both on-campus and remote teaching. Kevin Patton is a faculty member in this program. Check it out!
Stress. Yeah. Stress.
20 minutes
Okay, I kinda got nothin' for you. But I will tell you what I've done about stress that works for me. And emphasize that I"m here for you (and where you can find others to network with).
Sponsored by HAPS
1 minute
The Human Anatomy & Physiology Society (HAPS) is a sponsor of this podcast.  You can help appreciate their support by clicking the link below and checking out the many resources and benefits found there. Watch for virtual town hall meetings and upcoming regional meetings!
🥂 Congratulations to Valerie O'Loughlin, the recent recipient of the HAPS President's Medal.
Your New Community
11.5 minutes
Take The A&P Professor experience to a new level by joining the new online private community away from distracting social media platforms, tangle email threads, and the roiling sea of available webinars.
Episode | Captioned Audiogram
Episode | Transcript
The A&P Professor podcast (TAPP radio) episodes are made for listening, not reading. This transcript is provided for your convenience, but hey, it's just not possible to capture the emphasis and dramatic delivery of the audio version. Or the cool theme music.  Or laughs and snorts. And because it's generated by a combo of machine and human transcription, it may not be exactly right. So I strongly recommend listening by clicking the audio player provided.
This searchable transcript is supported by the
American Association for Anatomy.
I'm a member—maybe you should be one, too!
---
Introduction
Kevin Patton:
In his book Together Is Better. Author Simon Sinek wrote, "Working hard for something we don't care about is called stress. Working hard for something we love is called passion."
Aileen:
Welcome to The A&P Professor, a few minutes to focus on teaching Human Anatomy and physiology with a veteran educator and teaching mentor, your host, Kevin Patton.
Kevin Patton:
In this episode, I give some video and audio tips, I talk about acronyms, our current stress, and your new online community.
Instructional Media Tips
Kevin Patton:
Hey, I've been getting a lot of questions in my inbox recently, asking for advice on how to make the video and audio in our instructional videos, in our web meetings and webinars look good and sound good.
Kevin Patton:
Now, why even bother with that? Well, I think the answer is because we want to come across as professionals. Like we have a clue. And because we want to draw students in and engage them, and if we sound okay, and look okay, I think that helps do that. So yeah, I have a few quick tips here for you.
Kevin Patton:
One thing that I've noticed is that getting the webcam at the correct horizontal level is something that's been a common issue. I can't tell you how many Zoom meetings and webinars I've been in, where a lot of folks look like the guy from the Kilroy Was Here graffiti that was popularized by American soldiers in World War Two. Where all you see is the top half of someone's head, down there at the bottom of the screen. You've seen that, I know you have. I see it all the time. The thing is, how do we fix that?…
Kevin Patton:
Sometimes it's just a matter of hinging the top of the laptop lid or the monitor down a little bit, or tilting the webcam itself if that's possible. But I've noticed that a lot of the newer webcam add-ons no longer come with a hinge that allows easy vertical adjustments.
Kevin Patton:
So what to do then? Well, the easiest fixed is the software that goes with that webcam. Now usually, the software is not included in the box. Like in the olden days. Remember in the olden days you used to get like a little CD, or before that you would get a disk, a floppy disk. Oh, man. I'm really aging myself here. Well, they don't do that anymore, they expect you to just know that it must exist, go to their website, find it and download it. So that's what you need to do, you need to go to the website for the brand of the webcam that you have. Even if you didn't purchase it, you can still do this. It's almost always a … I don't know of a case where it's not a free download.
Kevin Patton:
So go to like Logitech or wherever. Epson? Wherever that manufactures your webcam, go to their website, look for downloads, or look for that product. And then once you're on that product page, look for a tab or a button or something that says downloads and download the software. And once you've done that, then you can go in and you can make adjustments so the camera doesn't have to move. What happens is the image within the camera or how the image is handled within the camera, or at least within the software after it comes from the camera, you can move it down virtually and center your face in the screen.
Kevin Patton:
If that doesn't work for you, another thing that you can do is to what I call MacGyver it. MacGyver is that character from TV that can always solve any kind of problem using a paperclip and some chewing gum. And actually, I just recently bought a new webcam. I upgraded mine from a really old one that I was using. And it doesn't have the little hinge that my old one had and so I was looking like Kilroy too, and even with the software, it didn't quite do it for me. So what I did was I use some chewing gum. Well, not really, but sort of the equivalent of it. I bet I could have used chewing gum now that I think about it. Why didn't I think of that?
Kevin Patton:
What I used was that little putty like stuff that you often use to stick stuff to a wall without damaging the wall. So I had some of that already. So I just made it into a little ball, and I put it under the webcam between the webcam and my monitor. And I wedged it in there in a way that tipped my webcam down toward my face just a little bit more. And then once I did that, I went into the software and got it all straightened out and the zoom just right, and so on. And now it works fine. So you might want to try doing that or balling up a little piece of scotch tape or something like that should do it. So there's a lot of little different tricks that you can use to do that. But I think it's worth taking a little time and messing with it. If nothing else that will get our mind off of all that stuff we need to get done by solving this little puzzle, right?
Kevin Patton:
So yeah, I would do that. And also keep in mind and I've mentioned this before, I think it was Episode 72 where I was talking about some other tips regarding video and audio. And I mentioned that it's really best to have the monitor a little bit above the level of your head, not straight on and certainly not below your face. In Episode 72, I mentioned that the big reason that you don't want it below your face or even at eye level, is because then your head faces down just a little bit and that can look kind of creepy. But another big reason is or maybe just adding to the creepiness is when you look down even just a little bit, you're adding more chins to your face. So you want to look up a little bit.
Kevin Patton:
Have you ever had your portrait taken it by a professional photographer and one of the things they tell you to do is, "Okay, now stick your chin out, move it up a little bit," and it feels so unnatural, but in the picture, it looks great. Well, you kind of got to do that when you're on a webcam, you kind of got to do things a little bit differently than you'd do if you were just there face-to-face in a classroom or in your office or whatever.
Kevin Patton:
So yeah, I get three or four extra chins when I'm looking down. But when I look up, I don't get that at all. Another reason why you don't want to have your camera down low is we really don't want to be looking up your nose. So let's move that up higher.
Kevin Patton:
Another thing that I get asked about is lighting because so many times I look out and I also … I see people whose background is well lit, but when you look at their face, it's all dark because it's in the shadow. And sometimes when we're looking at our own image there on the screen, it doesn't look so bad because we're right up against it. And also, we already know what we look like. We kind of know where our nose should be and our eyes and so on, but other people aren't seeing that and they're not seeing it clearly. And even if they can see it, they're not seeing it well, and it's going to … I was going to say reflect badly on us, but that's almost kind of upon. Actually we could use some reflection of light onto our face because people aren't seeing it clearly, it just looks bad.
Kevin Patton:
I've mentioned before like in Episode 72, I mentioned the use of a small LED ring light, which are very convenient and they only cost a few dollars and they're made for exactly this sort of thing. And with most of them, you can adjust the intensity and the color balance from warm white to cool white or really anywhere in between. But really, any little desk lamp or other small lamp set behind and just above your monitor will work fine.
Kevin Patton:
Now, something else that I get asked about is what kind of microphone is best? Well the mic built into your computer or webcam, it's okay. But most of the time, it's just okay. Not the nice inviting sound that you want to have.
Kevin Patton:
Now part of that is the mic itself. And part of it is where it's located. Not really where you want it to be to sound great. And you can't really move it very easily without moving your whole setup and making everything else inconvenient. So using a separate mic, not the one from your webcam, not the one that's already built into your computer keyboard or wherever it's located on your system. So think about investing in a decent mic. They really don't cost that much, but it's a little bit of an investment. Now there are a lot of them to choose from, and I've a few links to them in the show notes and episode page at theAPprofessor.org.
Kevin Patton:
Now, the thing about mics is knowing which kind of mic work best for you. And there are two main types, dynamic mics and condenser mics. Now, to oversimplify, condenser mics are the kind of mic that picks up everything from every direction just about and used a lot for those microphones that are built into computers and webcams. They're the kind you see on the desks of late night talk show hosts, and in clips from recording artists singing in a studio and the kind you don't see being held on a boom arm above people and just thought of the camera shot on TV and in the movies. They often sound great, but the downside is that they pick up a lot of background noise. I'm using one right now. And I just turned off the air conditioning system because that fan noise, that gets picked up.
Kevin Patton:
Other than that, I have a pretty good sound environment here where I'm recording. So a condenser mic works fine for me. But if you have a lot of background noise, it may not work so much.
Kevin Patton:
The other major kind of mic is a dynamic mic. And put really simply, you have to be right up on it for it to pick up your voice. That's great for avoiding background noise, but not so good when you turn your head away from it, and you're still talking. So you have to learn how to stay on the mic.
Kevin Patton:
These are the kind of mice that you see vocalists holding in their hand on stage. It's picking up them only. Only their voice, at least pretty much and not picking up any other vocalists or instruments, or any of the audience noise. You also see these dynamic mics on the headsets worn by sports broadcasters. Many podcast coaches recommend dynamic mics for most podcasters because most podcasters are recording at home and don't have great sound environments for that, which is likely to be true for you depending on where you're producing your instructional videos or doing your web meetings and so on.
Kevin Patton:
Now, either a condenser mic or dynamic mic will work fine, but it helps knowing the difference between the two when you're picking out a microphone to use. Something weird about microphones is that some of them have a particular direction from which they expect sound to be coming from and are optimized for that direction only.
Kevin Patton:
Some are omni-directional, which means the pickup pattern is a circle. And I can be at just about any angle to the mic, and it'll hear me okay. But many mics have a pickup pattern that is cardioid. That's C-A-R-D-I-O-I-D, cardioid.
Kevin Patton:
Now using your Word Dissection skills, you can figure out what that means right? Card is heart, and oid means like or similar to, so putting card and oid together. A cardioid pattern is a circle that looks like you pull the inward on one side to make a kind of a heart shape with a rounded apex. You want to speak toward the apex of that heart, not the two lobed base of the heart. So it's a good idea to check the documentation to see how the cardioid pattern is set up on a particular mic to see if you're expected to talk into the top or into the side, or whether it's optimized for any direction.
Kevin Patton:
On the mic I'm using right now, it's a side address mic. It can be adjusted for which side or even how many sides that the sound is coming from. Another thing to check, if you're looking to get a microphone, is whether its connection is USB or XLR or both. And you know what USB is, right? That'll plug right into your computer. Your webcam is probably USB, all kinds of peripherals you use with your computer are probably USB. So USB, good way to connect. So that's best for most faculty.
Kevin Patton:
Now XLR is another kind of plug that you don't see used around computers because there's no place to plug them in. You see XLR plugs on band equipment, and professional mics. And unless you have an interface device to connect XLR to your computer, you should probably stick to USB. Something else I'd look for is a headphone jack so that you can directly monitor what the mic is picking up. This can have a huge effect on the quality of your web presentation or video recording. Most people just talk and hope that everything is going to sound okay. With a monitor, you know if you're too loud or soft or you're facing away and can't be heard, or whether anyone else can hear your cat crying for you outside your door, which my cat was doing just a few minutes ago.
Kevin Patton:
Even though you can get some awesome mics for a reasonable price. Ask around to friends and family. If you know someone in a band, or as a square dance caller, I'll bet they have an extra mic or two that they haven't used in years, and they'd be willing to lend you or maybe even give you. Really, this works. I know a lot of podcasters that got their mics this way.
Kevin Patton:
Now, speaking of monitors, that really only works if you have headphones or earbuds. That way, you can hear exactly what the mic is picking up without having to worry about the echoes and feedback you often get when you don't isolate the sound to just your ears and not the entire room. I use my hearing aids which are programmed to my hearing pattern, or I should say, "My lack-of-hearing pattern."
Kevin Patton:
I have a device that can connect my hearing aids right to my monitor cable, but you may not have that. So really any headphones or earbuds will work. If you're doing video, especially on Zoom or some of the other platforms that allow you to use a virtual background, those nice big headphones, and sometimes even dangly earbud wires can cause weird Video Effects where that background is kind of popping in and out around your head. I mean a lot and it looks weird.
Kevin Patton:
And besides, those big earphones, they might make you look like you're broadcasting from the Olympics or something. And that's okay. But if you want to avoid that, I would use something that's becoming very popular recently. This is a set of earbuds made by MEE Audio. They're earbuds called the M6, that's the letter M6 In-Ear Sports Headphone with Memory Wire works really great for this. You can find it for about $11. If you get the clear option, they're practically invisible on video because they fit flush in your ear and the wire is wrapped around behind the pinna and stay there, and you can dangle them down behind your back so you don't even see them trailing down the front of your shirt. It hangs on the back and you can kind of pull it tight and it's not going to do anything and then you just bring the plug around to the front and plug it into your monitor jack or your extension cable.
Kevin Patton:
Now, like many earbuds this model comes with a set of different sizes and shapes of silicone ear pieces that fit into the opening of your ear canal. Many people ignore these options and just use those that came attached to the earbuds. Don't do that. Try different ones until you get the fit and the sound that you want.
Kevin Patton:
As a veteran hearing aid wearer I can tell you, that part can make all the difference in both hearing quality and in comfort. And I recommend that you put a pair of those little adapters in your ear and use it for a while and then try a different one and use it for a while. Don't just pop it in and say, "Oh, yeah. That works fine." Use it for a while, and then try a different one and a different one and swap them out. And after a while, you'll find out, "Wow! there's this one set that just really fits my ear well, it really seals in the sound well, this is the one I want to use," and it's usually not the one you thought it was going to be. So really, I speak from experience, do that.
Kevin Patton:
Now lastly, if you have a noisy background, or even just the occasional dog bark or guinea pig whistle or whatever, you may want to try some of the free software called Krisp, that's K-R-I-S-P. After you install it, it uses artificial intelligence to filter out the background noise. Now, I've not been using it long, and like I said, "I have a pretty good sound environment anyway." But hey, it's free. So it's worth a try, right? If you have a noisy environment and try it out, let me know how it works for you. Okay? Just go to theAPprofessor.org/krisp, that's K-R-I-S-P to get the software. When you use that link, you can either get the free version or get the one month free of the pro version, which is completely optional.
Kevin Patton:
That's more than enough from Kevin's School of Media Engineering.
Sponsored by AAA
Kevin Patton:
A searchable transcript and the caption audio gram of this episode are funded by AAA, The American Association for Anatomy, you can find them at Anatomy.org.
Kevin Patton:
If you've been thinking of joining, you may want to check out recent issues of the Anatomy now newsletter on their website to see all the cool things going on in AAA. And don't forget, if you're already a HAPS member, you can get a deep discount on AAA membership. Just go to Anatomy.org to check it out.
Acronyms: Enough or Too Many?
Kevin Patton:
We haven't done this in a while. It's time for Word Dissection, which is where we usually take apart A&P terms to discover their literal translations, just like we all do in our courses to help our students master the language of science and medicine. But this time, it's a bit different. This time or talking about acronyms, which are a kind of abbreviation of a term made up of several words.
Kevin Patton:
Now, dictionary.com defines an acronym as a word formed from the initial letters or groups of letters of words, in a set phrase, or series of words, and pronounced as a separate word. But that definition, which is very common among dictionaries, reflects a controversy about what an acronym properly is. This definition states that an acronym must be pronounced as a word. So let's look at the acronym for the Human Anatomy & Physiology Society, HAPS. That's pronounced as a word. It's pronounced HAPS, so that fits this definition.
Kevin Patton:
So does H-A-P-I or HAPI for the NYCC graduate program in Human Anatomy & Physiology Instruction. But the acronym for the American Association for Anatomy, AAA Is not pronounced as a word. It's usually Triple A, or I don't know, I've not heard this much. AAA but I've heard it.
Kevin Patton:
If I did try to pronounce that as a word. I wonder how I'd say that? Aaah, or a, or aaay. Yeah, okay, that's not going to work. So it doesn't fit that definition. So even though it's not commonly defined this way in dictionaries, most of us would define an acronym as a type of abbreviation formed by the first letter or letters of each word of a phrase, or each segment of a longer term, and pronounced either as a word or by sounding out the letters.
Kevin Patton:
Now, I just looked over a list of hundreds of acronyms commonly used in the undergraduate A&P course. And only a handful, a small handful are usually pronounced as a word. So that latter definition, the real-life definition really is the one that we all use. And that kind of supports my long held conviction that dictionaries, even science and medicine dictionaries are useful, but they should not be our only source of definitive information.
Kevin Patton:
Some examples of acronyms from A&P include DNA for deoxyribonucleic acid, RNA or ribonucleic acid. Now notice that both RNA and DNA are not formed from the first letters alone. Otherwise, we'd be using just RA and DA. The end in the middle of each of those acronyms comes from the nucleic segment of either ribonucleic or deoxyribonucleic. So our modified real-life definition still works, right?
Kevin Patton:
And there's lots of other acronyms we use, like HR for heart rate and ER for endoplasmic reticulum, which by the way, is one of my favorite terms to say out loud, from all of A&P. It's right up there with carbaminohemoglobin, both of which have always been on my short list of possible baby names.
Kevin Patton:
But acronyms are not limited to A&P, or even to science. We use them all the time. For example, USA, UK, FBI, NBC, PBS, and so on. An acronym I hear a lot from the company that syndicates this podcast is GGTOTD. Okay, let me say that again. Because it's a long one, GGTOTD. That's an acronym for good, generic time of the day, which is just a silly way of admitting the terms like, Good morning or good evening are meaningless in podcasts, which you listen to anytime you feel like it, night or day. They even have T shirts with that acronym. It's a hashtag, so go check it out on Twitter or other social media. It's GGTOTD. Do remember that? Yeah, you're never going to remember that.
Kevin Patton:
Look in the show notes or episode page, now breaking down the word acronym because this is Word Dissection after all, so the first part of the word acro refers to the tip of something, in this case the tip of a word, which is its first letter. And then the N-Y-M at the end of acronym means name or word. So the literal translations of the word parts renders an acronym as a word or name, made up of the first letters of other words.
Kevin Patton:
In revising my courses, and my textbooks, I frequently find myself adding OT as the acronym for oxytocin and PCT for proximal convoluted tubule, which means that students often have three layers of terms to learn. First layer is the current descriptive name. The second layer is the common eponym, which I always give as an alternative to the descriptive name. And then the third layer is the acronym version of the term.
Kevin Patton:
Providing alternate ways of expressing the same term are important. And we're doing our students good by expecting them to know these different ways of expressing the same concept. Most textbook and journal publishers have house styles that dictate that after a scientific term is named fully. The acronym is used in place of that in each succeeding mentioned, however, I'm not sure that's always the best thing for accurate professional communication, nor the best thing for teaching and learning. Sure, it can be good spelling out deoxyribonucleic acid each time it's used on a textbook page, for each time it appears as a label in an illustration can be challenging even for expert readers.
Kevin Patton:
So beginners, like my students are going to really get overwhelmed. But I think it can go too far when you have a passage of mostly acronyms. And maybe most of these are not really used that often in spoken language, like DNA and RNA are. So it can still create a reading challenge for both expert and novice readers.
Kevin Patton:
Another thing that is kind of a pet peeve of mine is that in journal articles especially, I often see acronyms used in the title. And what's annoying to me is, I don't always know what those acronyms mean. So I don't know if I want to look any further. I'm going to have to look in the abstract and hope that the acronym is spelled up in the abstract and sometimes it's not. It often is but sometimes not. So it kind of read down even further, and then I finally find it and I've wasted five minutes, because it turns out that's not what I was looking for in the first place. So starting off with acronyms, I think is a bad idea. And this is not just for us A&P teachers. I see it all over the place.
Kevin Patton:
Sometimes when I get some kind of message from my accountant, they're using all these acronyms. Our IT department in my community college does that all the time, they'll tell us, "Well, the XYZ is going to be shut down, because we have to replace the ABC." And I'm like, really? Couldn't they just spell that? Does it take that much longer to spell it out? So I have some clue, I guess I don't really need to know. All I need to know is it's going to be down between midnight and 6:00 AM on such and such a day, but really I kind of like to know what people are telling me. So we need to think about that. I think about that a lot when I'm discussing things with my students. I always try to stop myself and think do they know this acronym, yet that I'm using? Have they ever heard of that? That's always been a concern of mine.
Kevin Patton:
But the reason I bring this up now is that there is a really interesting article in the online journal eLife about the use of acronyms in the scientific literature, in an aptly named article entitled Meta-Research: The growth of acronyms in the scientific literature. By the way, the term Meta-research means research on research. In this article, the author's analyzed more than 24 million article titles in 18 million article abstracts published between 1950 and 2019.
Kevin Patton:
And what did they find you may wonder? Well, they found that there was at least one acronym in 19% of the titles and 73% of the abstracts. They also found that acronym use has increased over time. But the reuse of acronyms has declined. In other words, they use them a few times, and then we don't want to use that anymore. For example, they found that for more than one million unique acronyms in their data, just over 2000, so that works out 2.2% were used regularly. And most acronyms that is 79% of them appeared fewer than 10 times in all those articles that they analyzed.
Kevin Patton:
Now, while the authors of this article admit that acronyms are not the biggest current problem in science communication, they do point out that reducing their use is a simple change that would help readers and potentially increase the value of science.
Kevin Patton:
So I don't know, should we decrease the use of acronyms? Should we try to find a happy balance that makes them useful but not overuse them? I don't know. That's something to think about. So tell me what do you think? What's the proper role of acronyms and A&P teaching and learning? How much is too much? How little is too little? Anyway, I'd like to know what you think about this whole idea. You tell me, just call into the podcast hotline at 1-833-LION-DEN, that's 1-833-546-6336 or email me at podcast@theAPprofessor.org.
Sponsored by HAPI
Kevin Patton:
The free distribution of this podcast is sponsored by the Master of Science in Human Anatomy and Physiology Instruction, the HAPI degree. I'm on the faculty of this program so I know the incredible value it is for A&P teachers. Looking to power up your game in teaching A&P? Hey, when's the last time you had a thorough review of all the core concepts of both Anatomy and physiology or comprehensive training and contemporary teaching practice? Check out this online graduate program at nycc.edu/hapi. That's H-A-P-I, or click the link in the show notes or episode page. A new cohort just started their journey. And I can't wait to see them in my course next summer.
Stress. Yeah. Stress.
Kevin Patton:
Yeah, stress. Oh, yikes.
Kevin Patton:
In his best selling book Together Is Better. Simon Sinek tells us that working hard for something we don't care about is called stress. Working hard for something we love is called passion.
Kevin Patton:
Well yeah, I believe that. We know through the work of the late great Bruce McEwan and others, that some kinds of stress, like the passionate stress of teaching can be good for us. But also, sometimes it's not good for us. Researchers tells us that the less autonomous in our work we feel, and the less things really are out of our ability to influence them. And when we have far more work than we can reasonably accomplish in the time given then it's not the good kind of stress. So yeah, stress. The stress of pandemic teaching.
Kevin Patton:
I've moved to remote teaching years ago, and I do all my work from home anyway. So I thought I wouldn't face the stress that other faculty are facing right now. And you know what? I'm not. But I was surprised to find out that my workload has increased. And I'm now less autonomous and less influential in my own workflow too. Not nearly as much as most others, but some and I don't like it.
Kevin Patton:
For example, I had to drop everything and take a mandatory course on how to teach online. Even though I've been teaching others to do that for three years. I'll bet you had to take a course or at least a couple of workshops on that too. And I'll bet they broke all their own rules about what makes a good online course. Of course, we all think of that, but it's especially irksome when we didn't want to take that darn course or that darn workshop to begin with, right?
Kevin Patton:
Indecision we question or perhaps even strongly oppose or taking place at lightning speed at the many levels of command above us, and we're not sure what we do if we were in charge anyway. Okay, if I get more autonomy, will that really make me happier if I don't know what to do with it? Honestly, I think it will. But it won't be a magic spell that takes away all of my stress. I'm not a stress expert. Wait, I think I kind of am.
Kevin Patton:
In the olden days when I did research, it was stress research. Not with humans, though. I wanted to know what the best Zoo management practices were for reducing stress and kept wild birds, mostly birds of prey. Birds are especially vulnerable to stress, so I thought what we learned with them would benefit all zoo animals.
Kevin Patton:
Now, one thing I learned, a discovery that still occasionally cited in the literature more than 30 years later, is that when you put a falconer's hoods on a bird of prey, its heart rate literally goes off the chart. The bird seems to come down, but it's really at a very high level of stress.
Kevin Patton:
So yeah, that's not going to help us much now. Sure, maybe those jumps in heart rate we experience several times each day right now. Parallel those are my hawks when a hood was put on them. We look calm on the outside maybe, but we feel as blind and helpless as those hawks on the inside.
Kevin Patton:
For the birds, our advice was for zookeepers to use, falconer's hoods only for a very short period to perform a veterinary or husbandry procedure, which should be done as quickly as possible. But I don't think our administrators and students are thinking much about how to reduce our stress that way, and I'm not sure there's much they can do.
Kevin Patton:
So, you see, I don't have any stress expertise to help you or me. So why don't we even bring it up now? Well, because I think it's important for me and for you to realize that we're not the only birds with hoods on, and feet tied to a birch. I think it helps to know we're not isolated and unconnected in our experience. There are a lot of us out there that are having these stressful feelings.
Kevin Patton:
I've already heard from a lot of you about all the stress of uncertain plans, quickly adapting to techniques and technologies that are at least partly new to us. Different ways that we now need to support our students. conflicting advice on best practices.
Kevin Patton:
Well, that list just goes on and on. But the bottom line is that we are suffering. We are all suffering in our own ways, no matter if all our situations are a little bit different. And you know what? I got nothing for you. Just that.
Kevin Patton:
Okay, wait, I do have a bit more. It may not help you now. It probably won't. But I'm going to throw it out there anyway. In case you can use a bit of this someday. I'll just offer you what I'm doing for my own stress plus what I know I should be doing, but haven't actually done it yet.
Kevin Patton:
And keep in mind, I'm not trying to get you to be like me. Yikes! That would be weird. So, I've had some adversity in my life, some serious adversity. So have you. So what I'm doing now is looking back to figure out what worked to reduce stress. And I'm thinking about those things I tried that I thought might work but didn't, including things that made things worse. Let's start with that. What makes stress worse, at least for Kevin?
Kevin Patton:
Well, for me, it's dwelling on it. Dwelling on that thing bothering me right now. Thinking about the overall combination of factors driving the mess we're in. Focusing on the massive failures of those around us. Rehashing all the reasons all of this is so unfair to me and to everyone. Yeah, all that makes things worse.
Kevin Patton:
Of course, I'm going to do some of that. But when it starts boiling up in my mind, I have a choice about what to do about it. My natural tendency is to just take it with me down a deep, dark hole. But I've found, if I look out for these decision points, I can pull myself in a different direction, a direction away from the darkness and toward the light.
Kevin Patton:
So the next question to ask myself is, where do I go with this now, once I've reached that decision point? Well I've learned is that if whatever is causing me stress is not in my control? Well, it's not in my control, trying to think of ways to control it are going to do me more harm than good. But I've also learned that I do have some control over what I do about it.
Kevin Patton:
One option is to focus on something different. Something that I can focus on and that will keep me from thinking about bad stuff that I can't control and will just eat away at me if I think about it. I'll tell you some of the things I do in a moment. But for me, this took a lot of practice. One could say it took practice, practice, practice, which is the mantra I use with my students. Practice, practice, practice. Just turning away from those bad thoughts was not something I could do easily, but the more I practiced recognizing them and practice turning away from them. And perhaps the hardest part, practice stay turned away from them, well, then the easier it got.
Kevin Patton:
Maybe easy is the wrong word. It's not usually easy. It's hard work. But after practice, it's at least doable. Things that I do that helped me diffuse the darkness include watching or reading something funny, like some of the classic comedy movies or TV shows, interacting with my pets. Recently, I've started training my two cats to do some new behaviors. That's good for me and it's good for them.
Kevin Patton:
Another thing I do is playing games. If somebody is around and willing, a few games of Gin Rummy or Uno or something like that, will do it. I often play Words with Friends or solitaire on my iPhone, which for me is kind of meditative. As a matter of fact, there are all kinds of meditative things I love doing to get my head out of those dark places. I've mentioned in past episodes that I practice Tai Chi daily. Tai Chi is often called walking meditation. So yeah, that works for me.
Kevin Patton:
Drawing things, listening to music, and fixing things around the house can do it for me. Walking is also very meditative for me. As long as I think about what I'm seeing and sensing or thinking about something not dark. Now, doing a bit of metacognition here. I've seen some warnings out there from credible sources, that unguided meditation can actually increase the risk of depression and other kinds of darkness. Because we can so easily let our minds get off track and go to those dark places. Often things that externally pull our minds outward or sideward or wherever, to focus on something else, work better than unguided meditation or meditative practices.
Kevin Patton:
For example, when I do Tai Chi, I don't turn things over in my head. I think about the movements I'm making, and what movement comes next, and how I can do it better the next time. So I'm not thinking about the things that are stressing me out. I'm thinking about how my body is moving, how my breathing is going. Now, something else I've done, which I later found out has some good evidence behind it is to learn something new and focus on that. Now it seems counter-intuitive. I know to start something new, just not feeling overwhelmed with what I'm already committed to. But that's me. I'm all about the counter-intuitive options.
Kevin Patton:
But what? It's worked for me. In the past, when things were rough for me, I did things like these and they really helped me over the hump. For example, I started acting in our college theater program. I'd never done any acting before. Our program was just starting at the time and they needed someone to play the professor in the inaugural production, which was our town. And I also played a dead guy in that play. So yeah, okay. It was typecasting, not a whole lot of acting involved, but it was fun. And I had to focus on it every day during rehearsals, and I met a lot of interesting people.
Kevin Patton:
Something else I did was I took a series of art classes. And my third grade teacher had told me I'd never be an artist. And I was in a state in which I leapt at the chance to prove somebody wrong about me and the art department chair, who is a friend of mine told me that he needed one more person to take that one course, it was a course in ceramics, so it wouldn't be canceled. It turns out, I can do art. And again, it forced me to spend time on that, and not on my dark thoughts and on my stress. And again, I met some really interesting people.
Kevin Patton:
And then there was the time I took some hunter-jumper horsemanship courses. And then I took some singing courses, and started leading safaris and other study tours. And well, more recently, I decided to learn how to be a podcaster.
Kevin Patton:
So I'm not suggesting you take up a new hobby, or take a course or join the circus. But if you want to do the latter, that is join the circus. Let me know and I can connect you with the right people. I'm just saying doing something new and different, even if it's a little thing has been helpful to me.
Kevin Patton:
Probably the thing that helps me most when I'm stressed, is helping other people. If I focus on helping my stressed out students overcome their obstacles, I find that my own stress dissipates. Maybe only a little bit. But the more I do that, the more of those little bits add up.
Kevin Patton:
And something else that helps a lot. This, I already said that the fact that podcasting is new learning, and that can really help, but what I'm referring to now is the why of this podcast, and its companion blog, and website and Twitter and Instagram and Facebook Page. And while all of that, the why is because I'm hoping to help other A&P teachers. That's where I've chosen to serve. And that service helps me by helping you. That makes all the time and effort and expense of doing this worth it to me.
Kevin Patton:
There's a lot of research that tells us that service activities really help us reduce stress, and ward off depression and anxiety. So all that makes sense, right? If I can stay mindful of what I'm accomplishing for others, when I attend to all those stressful tasks, my life is better than those times when I catch myself focusing on the hardship.
Kevin Patton:
A lot of things I've learned that helped me I've learned from professional counselors who are trained to help us when things get dark. So if I think I'm not handling it very well, or just need to talk to someone who knows how to talk to a stressed up person. That's my next step. And you know what? My college already has some easy ways to get access to professional counseling, and even a medical referral if I need it. Maybe yours does too.
Kevin Patton:
If not, there are many community agencies that can help with this. A trusted physician, clergy, friend or family might be able to help get you connected. Professional counseling can be really, really helpful in a time of need, believe me. Been there, done that.
Kevin Patton:
To wrap up this segment, I want to share two things. One is that you are not alone. Many of us already struggle with stress and academia. Okay? All of us struggle with stress and academia at some level right? But it's way worse now. But I'm here for you, really, you have my phone number and email address. Use it, really.
Kevin Patton:
And there are all kinds of ways to connect with others and the broader A&P community. Our podcast sponsors, AAA, HAPS, and the HAPI program all have ways to be in community. And there's also another way that I'll discuss in a later segment.
Kevin Patton:
The second thing I want to wrap up with is that none of us, not the teaching community, not your students, not even your administrators expect you to be perfect, or even close to that. That's my brain telling me that and my brain is wrong on that one. I really, really, really don't need to be perfect.
Kevin Patton:
Oh boy, do I struggle with that. Especially when I see all the fun and innovative things other faculty are doing, super slick media productions, brilliant active learning scenarios, hip hop A&P videos, creative use of online simulations, and all that wonderful stuff. I sometimes feel like I'm not doing enough, if I'm just barely doing the minimum right now.
Kevin Patton:
But you know what? That's okay. Maybe that hip hop video is what that teacher is doing to help relieve their stress. I can enjoy it. And I really do enjoy those. And I can enjoy all those other cool things I'm seeing right now. But I don't have to do it myself. That's okay, really.
Kevin Patton:
The flip side of trying to walk away from our need to be perfect, or at least really good. Is that allows us the freedom to ask for and accept help, which is better for everyone. As the title of the book I quoted from earlier says, "Together is better."
Sponsored by HAPS
Kevin Patton:
Marketing support for this podcast is provided by HAPS the Human Anatomy and Physiology Society, promoting excellence in the teaching of Human Anatomy and physiology for over 30 years. Hey, something I should have done earlier, but I'm doing it now is to salute the newest winner of the HAPS President's Medal. This summer, it was awarded to my friend Dr. Valerie O'Loughlin from Indiana University.
Kevin Patton:
I hardly know where to begin with all her many different contributions to HAPS over the years, which I guess is kind of a point in her receiving this recognition, right? She's done so much for so many from serving on committees and mentoring members and helping wherever help has been needed to serving on the HAPS board. And eventually as president of HAPS, Valerie has been a model of what it means to be a HAPSter. So yeah, she deserves this honor. So let's raise our glasses to our friend, Valerie O'Loughlin. Cheers. By the way, don't forget that you can go visit HAPS at theAPprofessor.org/haps. That's H-A-P-S.
Your New Online Community
Kevin Patton:
Infinity previous segment I applied the title of one of Simon Sinek's books When I said, "Together is better," that was in the context of how community helps us through stressful times. Well, anytime, really. But this is a stressful time. So it's more important than ever that we're together, right?
Kevin Patton:
Well, I've got some news on that front. A couple of weeks ago, I opened a new online community, just for Anatomy and physiology faculty. It's called, wait for it. The A&P Professor community. Okay, not some original creative, super cool name. But there's a good reason that it's called that. It's because we're taking The A&P Professor experience to the next level, as a diverse community of faculty sharing our struggles and triumphs as we continue to develop ourselves as effective educators in Anatomy and physiology.
Kevin Patton:
It's a venue where we have each other's back. It's a safe space for connecting with others who do what you do, to share ideas, insights, practical tips, and to compare notes and an online community away from the distracting social media platforms, tangled email threads, and webinars. It's a great place to connect with me and other experienced mentors to help others struggling with things you've mastered and solidify your network of experts for the next time you need help with something and need it quick.
Kevin Patton:
Some of the benefits of joining The A&P Professor community include well, discussions that matter and are private space. We can have the vulnerability needed for authentic deep discussions, discussions not limited to a sentence or two at a time. And there's no ads, no SPAM, no fake news, no thoughtless, reshares. Just plain old the connection with others who do what you do.
Kevin Patton:
Another benefit is the privacy. The A&P Professor community has the connectivity of Facebook and Twitter, but the security of a private membership site. None of your information can be shared outside the community. So you can share what you like without it being reshared to the world. Like your dean, for instance. In our community, you can share your frustrations freely and find support, and there are no algorithms. You get to choose what you want to see, you curate your own feed, selecting only those topics that interest you, join subgroups that resonate with who you are or who you want to be.
Kevin Patton:
Another benefit is you get access to mentors and to like-minded peers. Our community is made up of all kinds of people from all over the world, each with different perspectives and experiences of teaching A&P. You can find members near you, or far away. You can connect with members online at that moment. And another benefit is that they're going to be courses and groups and live events. As the community grows, we'll add mini courses and micro courses, some with earned of micro credentials and live virtual office hours with me and other mentors or guests, private special interest groups and more.
Kevin Patton:
Now, there is a very modest subscription fee to join our community. Because you already enjoy the benefits of the A&P Professor website or blog and podcast without a fee. You may wonder why a subscription to this community costs money? Well, there are two main reasons.
Kevin Patton:
Reason one, I'm simply asking you to pay your fair share. The infrastructure, time and effort for those free resources I just mentioned, are paid for partly from sponsorships, but mostly out of my personal teaching and writing income. And well, I've kind of reached my limit there. And the second reason is, it's worth it. It's an investment in your career, in the success of your students, and in your personal satisfaction as an A&P educator. Before I tell you the subscription cost, think about this. How much would you expect to pay for just one session with a consultant or pay for the tuition for one credit at your institution, or the cost of one decent reference book, or the amount you spend in one month of internet services?
Kevin Patton:
What's your copay for one visit to a therapist? Those could cost Oh, I don't know different amounts, maybe $35 or $50 or $100, maybe even several hundred dollars, depending on which of those it is. Besides those two reasons for having a subscription fee when all members pay a fee, you know that you'll see only those who are willing to invest in themselves in the community. None of the casual drop in trolls, bullies, bullies, bots, promoters are know it alls that we see elsewhere. We have guidelines and those who cannot follow those guidelines will be counseled and perhaps removed.
Kevin Patton:
What is the subscription fee? Well, before I tell you that, let me ask you, how much would you pay to have continuous 24 hour a day access to a vibrant and interactive community of A&P teachers that are always there for you? Not in a crowd at conferences and webinars? Not mixed in with all the other overlapping personal and professional networks? How much would you pay for access to just-in-time training, in skills and mindsets that are specifically adapted to A&P teaching?
Kevin Patton:
How much would you pay for a team of consultants to help you thoughtfully figure out your situation? Not just 280 character bytes of information? How much would you pay to get rid of the cacophony of ads and memes and hilarious videos of people falling off things or running into things?
Kevin Patton:
How about an electioneering free zone? How much would that be worth to you? Before I put together The A&P Professor community, I took a course on how to do it. Part of my personal stress reduction scheme, as I've mentioned, is taking courses about things that are new to me. In this course, and then some consulting I got from other knowledgeable sources, it was clear that $25 a month is a typical minimum monthly fee for the type of community that I'm imagining, not the average, the minimum.
Kevin Patton:
So I let that roll around in my head for a while. As I exercised, as I walked the dog, as I fell asleep, it rolled around in my head, where there's plenty of room for things to roll around. And I looked at my costs and fees, time and effort. And I decided that to start off with, I could probably do about half that. Or at least I'll try about half of that. So I settled on 12.99 a month with an annual option of 129.99, which works out to just under $11 a month, or about 36 cents a day.
Kevin Patton:
And remember, it's something that you can and likely will use every day. So yeah, that 36 cents is meaningful number. But wait, there's more. Because we need to get a bunch of folks in there at the start to build the community. I'm offering a special insider's rate of just 4.99 a month, or 49.99 if paid annually, which works out to be about 4.17 a month. That's almost 70% off the regular subscription fee, which in turn is about half of its estimated minimum value.
Kevin Patton:
Yikes, I'm just thinking whether this promotion is a very good idea, but it's too late. I've already sent it out to all my email subscribers, but still yikes, what was I thinking. Now, to claim the insiders plan, just go to theAPprofessor.org/insider20 that's insider two zero before the end of September. Once you claim it, that's the price you pay going forward. There's a 14 day free trial before you have to pay. But once you pay, that price is locked in as long as you're a member of the community.
Kevin Patton:
Yes, there are student and retiree membership plans too. And if you're in financial distress, ask about our scholarships, which might involve washing a few dishes. Just contact me to find out about those options. And don't forget to ask your tax advisor about possibly deducting your subscription as a business related expense. Hey, you might even have a budget in your academic department for subscriptions.
Kevin Patton:
Keep in mind that we're just starting. So it's up to you and the other community members to participate and build the community the way we all want it and decide together what courses and events and resources we want or need. And remember, together we're better.
Kevin Patton:
Another Simon Sinek quote that comes to mind slightly paraphrased, the better fit this situation is, "The opportunity is not to discover the perfect community for ourselves. The opportunity is to build the perfect community for each other."
Staying Connected
Kevin Patton:
Hey, don't forget that I always put links in the show notes and at the episode page at theAPprofessor.org. In case, you want to further explore any ideas mentioned in this podcast, or if you want to visit our sponsors, and you're always encouraged to call in with your questions, comments and ideas at the podcast hotline. That's 1-833-LION-DEN or 1-833-546-6336 or send a recording or written message to podcast@theAPprofessor.org. And don't forget to take me up on that special offer of membership in our new online community. Just go to theAPprofessor.org/insider20. That's insider two zero before the end of September because that's when the special deal expires. After that, you can join at the regular low rate by going to theAPprofessor.org/community. I'll see you down the road.
Aileen:
The A&P Professor is hosted by Dr. Kevin Patton, an award winning professor and textbook author in Human Anatomy and physiology.
Kevin Patton:
Your system administrator may have disabled all the features that you really want to use.
This podcast is sponsored by the
Human Anatomy & Physiology Society
This podcast is sponsored by the
Master of Science in
Human Anatomy & Physiology Instruction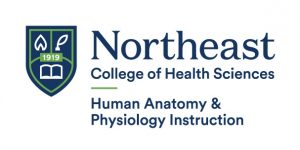 Transcripts & captions supported by
The American Association for Anatomy. 

Stay Connected
The easiest way to keep up with new episodes is with the free mobile app:


Or wherever you listen to audio!



Click here to be notified by email when new episodes become available (make sure The A&P Professor option is checked).
Call in
Record your question or share an idea and I may use it in a future podcast!
Toll-free: 1·833·LION·DEN (1·833·546·6336)
Email: podcast@theAPprofessor.org
Share
Please click the orange share button at the bottom left corner of the screen to share this page!
Kevin's bestselling book!
Available in paperback
Download a digital copy
Please share with your colleagues!